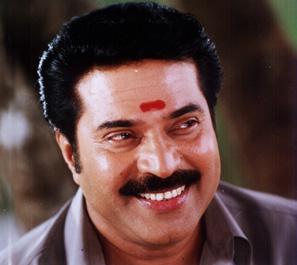 Nerariyan CBI
Cast and Crew
Director : K. Madhu
Story :
Producer : K. Madhu
Music : Shyam
Screenplay : S.N. Swamy
Cinematography : Saloo George
The return of Sethurama Iyer attains symbolic significance, almost as if he has come to spread the chills and thrills for which he is so famous during the festivities. Nerariyan CBI", directed by K. Madhu, is the most touted movie to make it to the marquee this season. The film, it is claimed, is poised to enter record books, with the writer-director-actor team coming together to make the fourth sequel of a story. This time around, Sethurama Iyer investigates the death of a young girl, Mythili (Samvrutha), at her friend's 'tharavad', where she had come for a short holiday, around four years back. The plot is filled with suspects all round. The occupants of the 'tharavad' are members of a joint family, each with his or her own ulterior motive, to confuse the viewer. The supporting ensemble, which includes Sethurama Iyer's trusted lieutenants Chacko (Mukesh) and Vikram (Jagathy Sreekumar), does its mandatory jig. Even Jishnu's and Gopika's presence are virtually irrelevant to the proceedings.
Nerariyan CBI - Photo Gallery