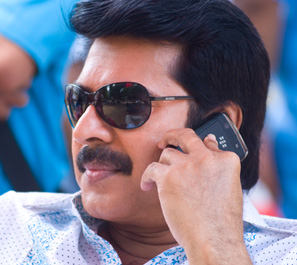 Doubles
Cast and Crew
Director : Sohan Seenulal
Story :
Producer :
Screenplay : Sachi - Sethu
Starring : Nadia, Tapsee, Saiju Kurup
Doubles is a 2011 Malayalam comedy-action drama film directed by debutant Sohan Seenulal. Sachi and Sethu have written the script for the movie, starring megastar Mammootty. Nadiya Moithu is playing Mammootty's twin sister. It is produced by K. K. Narayanadas under the banner of Reels on Wheels Entertainment. Nadiya Moithu had earlier work in the 1986 romantic movie titled Shyama, in which she was seen in the title role. Both the actors worked together again after over two decades. The film tells the story of fraternal twins Giri and Gowri, who lost their parents in an accident early in life.