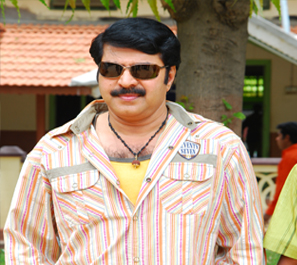 Annan Thambi
Cast and Crew
Director : Anwar Rasheed
Story :
Producer : Shahul Hameed Marikkar , Anto Joseph
Music : Rahul Raj
Lyrics : Vayalar Sharat Chandra Varma, Bichu Thirumala, San
Screenplay : Benny P. Nayarambalam
Annan thambi is 2008 released Mammooty and the third film of director Anwar Rasheed. The film, scripted by popular scenarist Benny P. Nayarambalam, tells the story of two brothers Appu and Achchu, the sons of Ravunni, a ballet artist. While Appu is noisy and talkative, Achchu is forced to remain silent as he is born dumb. These differences between them has resulted in hostility brewing between them and hence their father has to separate them in earlier years itself, bringing them up in two different places. Appu grows up in Pollachi, and is always ready to clench his fists and fight as and when required. He and his gang of friends are always in the middle of one boisterous activity or other. Achchu is with his father in Palakkad, as the main artist in his father's ballet troupe. He is a do-gooder, always ready to help people out. The two brothers grow up as enemies, but their friends and all those around them want to see them united as loving brothers. It is the story of these two brothers that is etched out in Annan Thambi, with Mammootty playing a dual role, as Appu and Achchu. Lakshmi Rai, who entered Mollywood with Rock 'n Roll, plays Thenmozhi, Appu's lover, while Gopika is Lakshmi, Achchu's wife and a ballet artist herself. Janardhanan plays Ravunni.
Annan Thambi - Photo Gallery